When you show your home's best features by staging it effectively, you help increase your final selling price without breaking the bank. Here are a few tips to present your home or condo in its best light without spending a lot of money when the time comes for it to be listed for sale.
#1: Depersonalize
Potential buyers need to be able to picture themselves in the property. Consequently, a room painted bright yellow or a red accent wall can be much more of a deterrent than sellers think. Don't be blinded to this issue because you like it. You're not trying to sell the house to you, you're trying to sell it to someone else. Neutralize paint colors and minimize family photos throughout the home during the period of time it is being shown to potential buyers.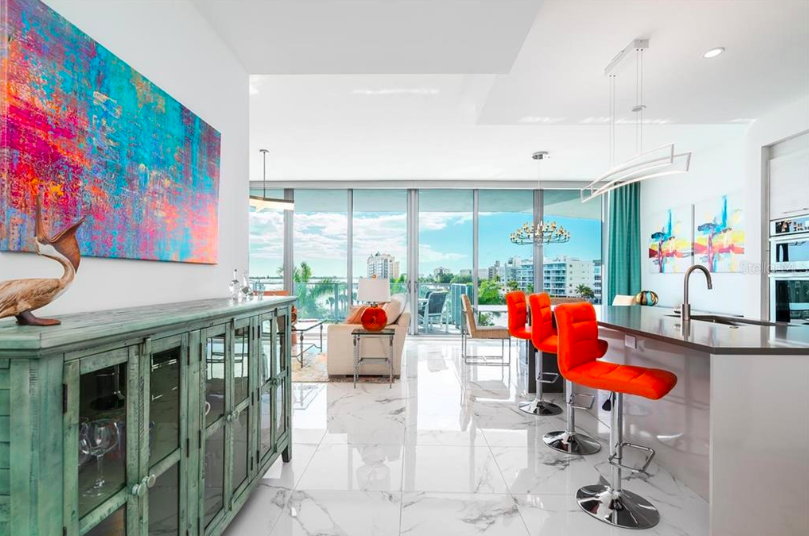 #2: Declutter
You don't want to highlight space issues in your house by having crammed and disorganized closets, because then buyers think "Gee, this house doesn't have good storage!" So before listing your home is a great time to go through your things and get organized so your home space is maximized. Shelves or other surfaces covered with tchotchkes, picture frames, and collections can make a space look busy and small. You want your property to look like everything fits just right, so take some time to organize what you have a clear away the clutter.
#3: Sanitize
The easiest and cheapest way to stage your home is simple: just clean it. In addition to obvious things like making sure there are no dishes in the sink when it is being shown, take the time to clean fans and baseboards and get the dirt out of those corners behind furniture. You may not notice all the little build-up throughout the house, but someone who is considering buying it does notice. A clean home smells nice and looks nice and gives buyers confidence that the home has been well taken care of.
#4: Modernize
Unless your home has authentic architectural features that you are preserving, it could likely use some updating. Worn brass doorknobs can be replaced with brushed nickel, boring cabinetry can be spiced up quickly with new knobs, and change out grimy rugs for something fresh & new. You might not mind stepping on an old rug while you do your dishes, but dirty rugs on the floor will needlessly catch a buyer's eye; just change them out.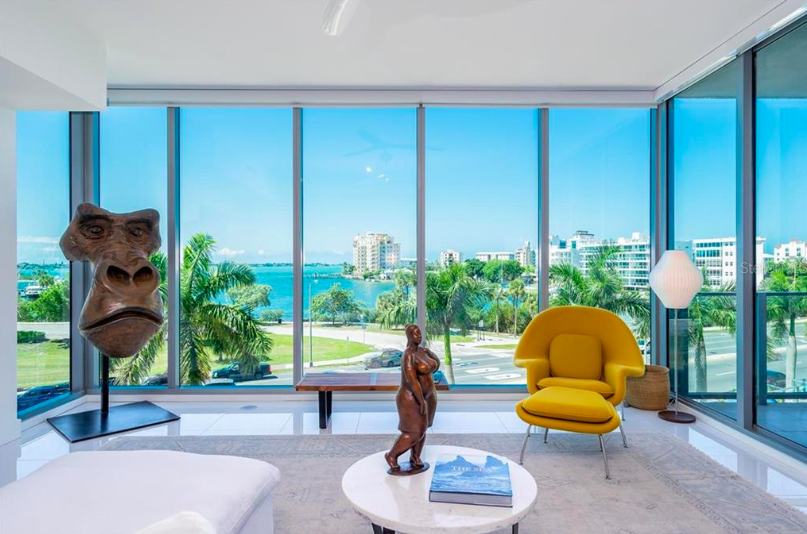 #5: Finishing Touches
This place is home so make it feel that way to everyone who walks through the door. Set the dining room table and add fresh flowers in a vase to warm up a formal dining area. Window treatments make a home feel warm and finished, but can also be used to make a space feel larger. In rooms with low ceilings, hang that bar right below the ceiling and pick a color similar to the wall color to create a bigger feel. Lastly, open up the blinds and turn on lights if you know buyers are going to be by that day so that the inside of your home is light and bright.
If you are considering selling your home or condo, let me know. I can help with home staging to ensure your property presents as good as it possibly can when we are ready to put it on the market. Give me a call today if I can assist you with staging, listing, and selling your Sarasota property.