Over the course of 2019, the downtown Sarasota skyline changed as much as the market did! But while you assuredly noticed the buildings going up in all areas of downtown, did you notice the subtle shift in our real estate market? While we have had years of post-recession boom in and around the Sarasota area, 2019 saw the market shift to a neutral market. The neutral market condition is more stable and predictable than the drastic buyer's (high inventory, low demand) or seller's (low inventory, high demand) markets. Both buyers and sellers can have confidence in the stability and predictability of a more neutral market.
Let's take a closer look at what went on in the downtown Sarasota condo market in 2019.
Downtown Condo Report – End of 2019
Average List Price: $661,000 (up 11% over December 2018)
Average Sold Price: $484,000 (up 22.5% over December 2018)
Average Time on the Market: 84 days (up 8 days from December 2018)
Average Price Per Square Foot: $330
Best Month for Sales: May – This may seem counterintuitive, but since the highest month for properties going to contract was March, and it normally takes 45-60 days to close, this is right on expectation with the seasonal nature of our area.
Worst Month for Sales: January – The same logic as above holds here. Our buyer market slows during the holiday months of November and December, meaning that the closed sales feel the effects of that 45-60 days later.
Construction Updates
Completed in 2019: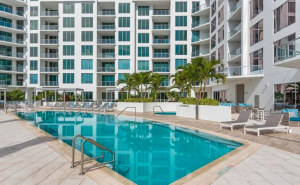 Courtyard at Citrus – Rosemary District
Enclave at Laurel Park – Laurel Park
The Mark – Central Downtown
The Pearl – Golden Gate Point
Valencia – Rosemary District
7 One One Palm – Palm Avenue
Broke Ground in 2019: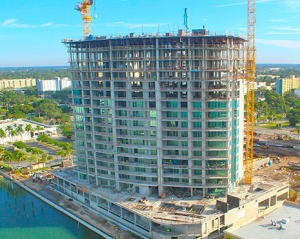 The Ritz-Carlton Residences – Bayfront
332 Cocoanut – Rosemary District
Auteur – Bayfront
DeMarcay – Palm Avenue
Epoch – Palm Avenue
Zahrada – Rosemary District
In The Works:
Bayside Club – Rosemary District
Beacon – Central Downtown
The Collection – Central Downtown
En Pointe – Golden Gate Point
Premier on 5th – Rosemary District
The Strand – Bayfront
As a downtown resident myself, I would be priviledged to help you buy or sell in downtown Sarasota. Give me a call today if I can help you in your next real estate venture, especially if it means bringing you to the cultural epicenter of Sarasota, its beautiful Downtown.